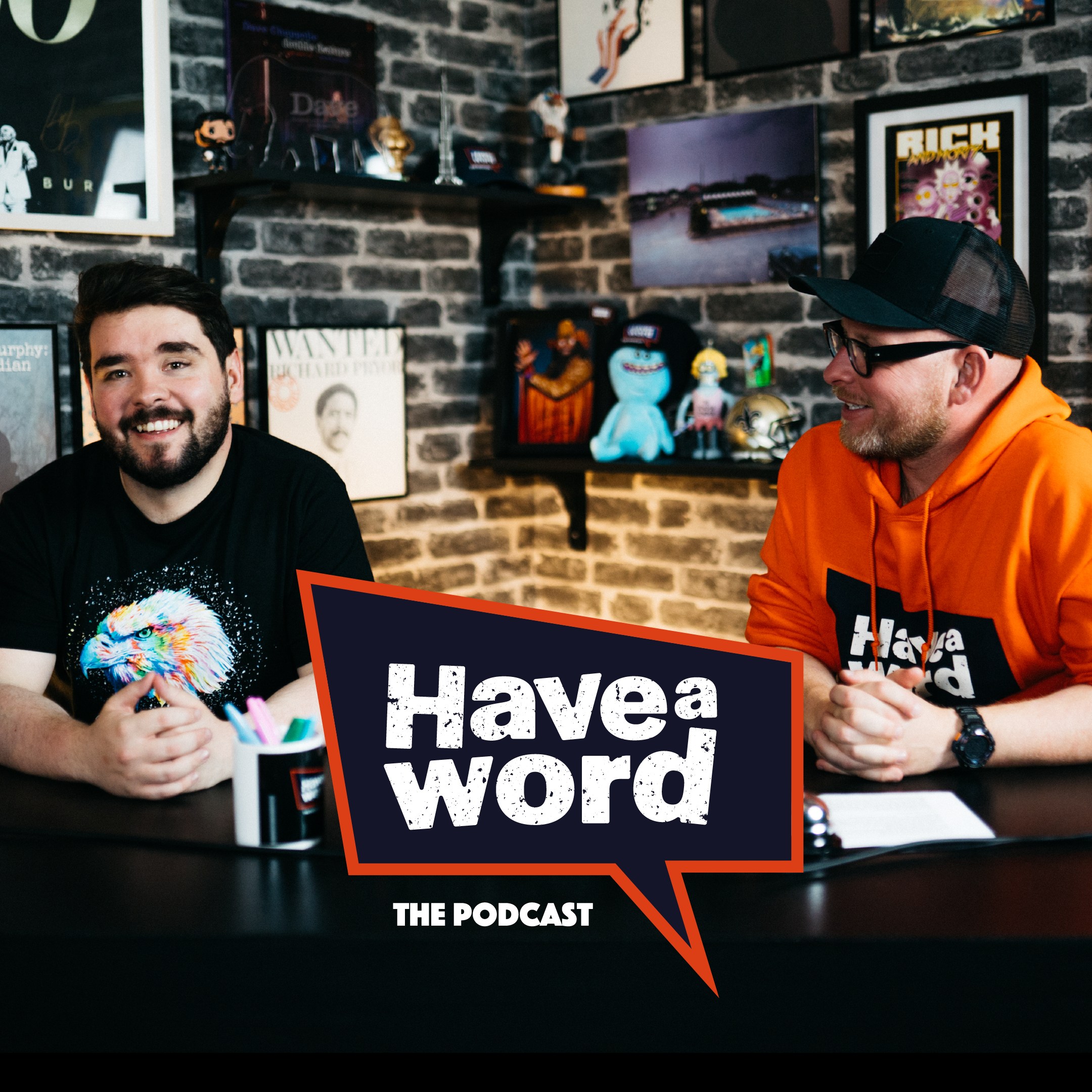 UPCOMING SHOW TICKETS @ dannightingale.com & adamrowe.co.uk/shows
Thanks so much for listening. Give us a follow on socials @haveawordpod and make sure to subscribe to the podcast on your app and to our channel at: YouTube.com/haveawordpod. Full episodes in video on da'tube.
And if you'd like an extra episode of our lids, every week, in video and audio... sign upto our Patreon.com/haveawordpod. From as little as £3 a month you get the weekly exclusive ep. and a load of other perks. Enjoy.